 Understanding the Divorce Process
Westchester County Divorce Attorneys Located in White Plains & Peekskill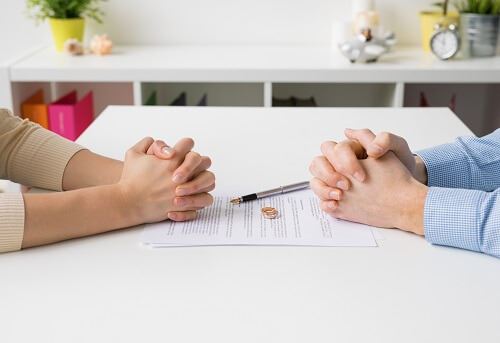 Because you are coping with a wide range of emotions and have a number of legal considerations, it is crucial that you find an experienced and dedicated divorce attorney who you can trust to balance your concerns with the rigorous demands of the legal system. The divorce lawyers in Westchester at our firm can guide you through this unsettling time and will help you achieve the outcome that you need and deserve.
Why Choose Us?
We have 65+ years of combined experience.
We are published legal authors and national bestsellers.
We were selected for Super Lawyers® (one of the top 5% of New York attorneys).
We provide FREE and CONFIDENTIAL initial consultations.
Recognizing that your marriage has come to an end and moving towards a divorce are difficult steps for you to take. Being proactive and enlisting the help of a Westchester County divorce lawyer who understands the emotional toll as well as the financial support for you and the children, keeping and maintaining the marital home, and protecting your assets and interests is critically important and will alleviate some of your stress.
We Can Walk You Through the Divorce Process
Obtaining a divorce in New York, like other family law matters, is often a complex process. However, our divorce lawyers are trial tested, experienced, and dedicated attorneys who are committed to providing outstanding legal representation to individuals facing a divorce.
Our Westchester County divorce lawyers will address each and every one of your concerns, including, but not limited to:
Your children
Your finances
Your future
How Is a Divorce Started?
A divorce is typically commenced by filing a document called a "Summons and Verified Complaint" with the Court.
This document will include basic information such as:
Parties' names and addresses
Date of your marriage
Place of your marriage
Whether your marriage ceremony was religious or civil
Names and dates of births of your children
Health insurance information
Your "ground" for divorce
What relief you want the court to grant you (i.e. child custody, etc.)
The Summons and Verified Complaint must then be personally served upon the other spouse. In most instances, the other spouse then must respond to the Summons and Complaint in the form of a document referred to as a "Verified Answer."
How Long Does a Divorce Case Take in New York State?
Determining the length of a divorce case is not an easy question to answer and depends on your specific factual circumstances.
Generally speaking, if you and your spouse successfully negotiate a settlement or resolution of all issues involved in your divorce, the divorce process will be much quicker than if you were to proceed to a trial. If you and your spouse are unable to reach a settlement, the amount of time it takes to get your case ready for further settlement negotiations or trial can range from several months to a year, or longer, depending on the complexity of the case.
For additional information regarding the divorce process please visit our individual divorce pages in the left-hand margin of this website.
We Offer a Free Initial Legal Consultation for all Divorce Matters
As part of our commitment to providing excellent legal representation to all of our clients, whether they are a new client, existing client or returning client, our Westchester County divorce attorneys provide free initial legal consultations.
We Serve Westchester, Bronx, Putnam, Dutchess, Rockland & Orange Counties
"This firm helped me on my divorce case. I was having problems with my wife (ex-wife) and the firm gave me great advice and always was available to answer my questions. I even got return e-mails or calls on the weekends. I felt like they were really fighting for me. In the end I got exactly what I wanted." -- Client Review
FAQ
Q. When are divorce papers served?
A. When "divorce papers" are served, these documents are typically entitled Summons with Notice or Summons and Verified Complaint. If these documents were properly served, the defendant generally has twenty (20) or thirty (30) days, depending on the manner of service, to serve a formal response to the "divorce papers". The type of response can vary depending upon the documents that were served on the defendant. Failure to respond to the "divorce papers" prior to the applicable deadline can result in a default judgment being entered against the defendant.

Q. When is a divorce started?
A. A divorce action is started when a Summons with Notice or Summons and Verified Complaint are filed with the County Clerk's Office. This is commonly referred to as the "date of commencement." The date of commencement is critical when determining which assets (and what portion of those assets) are subject to division in a divorce proceeding.

Q. Why divorce just stay separated?
A. There are different income tax implications when dealing with divorce versus separation. If divorced, you can file your income tax return as an "individual." If separated, you cannot file your income returns as an "individual." This can result in the application of different income tax rates. This can also impact a person's income tax deductions.

Q. Can divorce force sale of house?
A. The first consideration is to determine the classification of the house (ie. marital property vs. separate property). In the event that the house is marital property, the Court can direct the sale of the house, however there are certain restrictions on the timing of the sale.

Q. Can divorce papers be served at work?
A. Yes, service of divorce papers can be effectuated by personally serving the defendant his/her place of employment.

Q. Can divorce papers be served by email?
A. Generally, the "divorce papers" have to be personally served upon the defendant and therefore service via email is not an acceptable method of service. However, upon application to the Court in certain circumstances, the Court can permit service via email or other alternate method.

Q. When divorce mediation fails?
A. As a Mediator does not represent either party in mediation discussions, this can be a common occurrence. In the event that mediation does not result in an agreement, there are typically two methods of proceeding with a divorce: (1) Either party may commence an action for divorce; or (2) The parties can retain attorneys and attempt to resolve the applicable issues outside of Court with the assistance of their respective attorneys.
Contact our law firm for more information about how our experienced divorce lawyer in Westchester County can help you with your divorce. Contact us online or by telephone at (914) 840-5104.
Why Hire Our Firm?
Aggressive & Successful Defense
Premier Counsel

Selection for Super Lawyers® (top 5% of New York attorneys)

Award-Winning

Avvo Clients' Choice Award for Family Law and Criminal Defense

Published Legal Authors

Co-Authored National Bestsellers on DWI & Criminal Defense

Experience & Perspective

65+ years of combined experience, including criminal prosecution