 Maintenance in Westchester County, New York
Call Our Westchester County Alimony Attorneys -
(914) 840-5104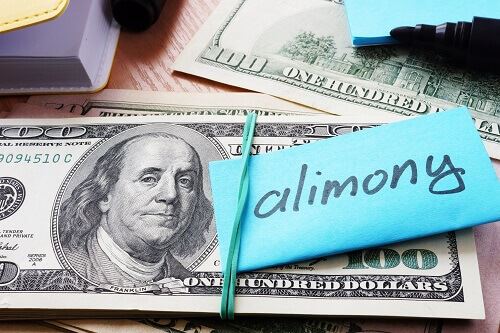 The courts in New York do not use the word "Alimony" to describe spousal support. In divorce cases, the court refers to spousal support as "maintenance". In family court cases it is actually referred to as "spousal support".
The difference between how spousal support is determined in the context of a divorce case as opposed to family court is very critical because the divorce laws in New York include a mathematical formula for determining how much spousal support will be paid while the divorce is pending. This is referred to as "temporary maintenance". This mathematical formula does not exist in family court spousal support cases.
Temporary Maintenance
In order to address the complex, inconsistent and unpredictable nature of determining a maintenance amount while a divorce is pending, the divorce court now has a numerical guideline law for calculating temporary maintenance awards. This guideline will generally be followed by the court unless the Court determines that temporary maintenance amount is unjust or inappropriate.
Final Maintenance Awards in Divorce Court and Family Court
There is no statutory change to the law in regard to post-divorce maintenance except for revising the statutory factors. This will reflect the life circumstances of the divorcing couple. Both the amount and duration of the final awards would be based on a list of factors which are included below. These statutory factors also apply to family court spousal support cases
When determining if maintenance/spousal support will be awarded the Courts will review several factors including, but not limited to, the following:
The length of the marriage
The conduct of the parties during the marriage
Age and health of the parties
Occupations of the parties and their incomes
Sources of income
Vocational skills and employability of the spouses
Assets and debts of the parties
Any special needs of the parties
The opportunity of the parties to acquire future income and assets
We Offer a Free Initial Legal Consultation for All Divorce Matters
As part of our commitment to providing excellent legal representation to all of our clients, whether they are a new client, existing client or returning client, our Westchester County divorce lawyers provide free initial case consultations. Contact our law firm for more information about how our experienced White Plains divorce lawyers can help you with your divorce. We have office locations in White Plains and Peekskill for client convenience.
Why Hire Our Firm?
Aggressive & Successful Defense
Premier Counsel

Selection for Super Lawyers® (top 5% of New York attorneys)

Award-Winning

Avvo Clients' Choice Award for Family Law and Criminal Defense

Published Legal Authors

Co-Authored National Bestsellers on DWI & Criminal Defense

Experience & Perspective

65+ years of combined experience, including criminal prosecution